RxReliefCard: Legit Pharmacy Discount Card? Or Scam?
Submitted by

Babsyram

on Wed, 09/19/2012 - 23:44
I usually get pretty excited when I get mails since I moved to the US. (I'm from the Philippines and we seldom get letters there now) My hubby took out the mail for today and he came back home opening up a letter for me and was looking too curious, at the same time suspicious. The letter was an RXRelief Pharmacy Discount Card that came from Health Alliance.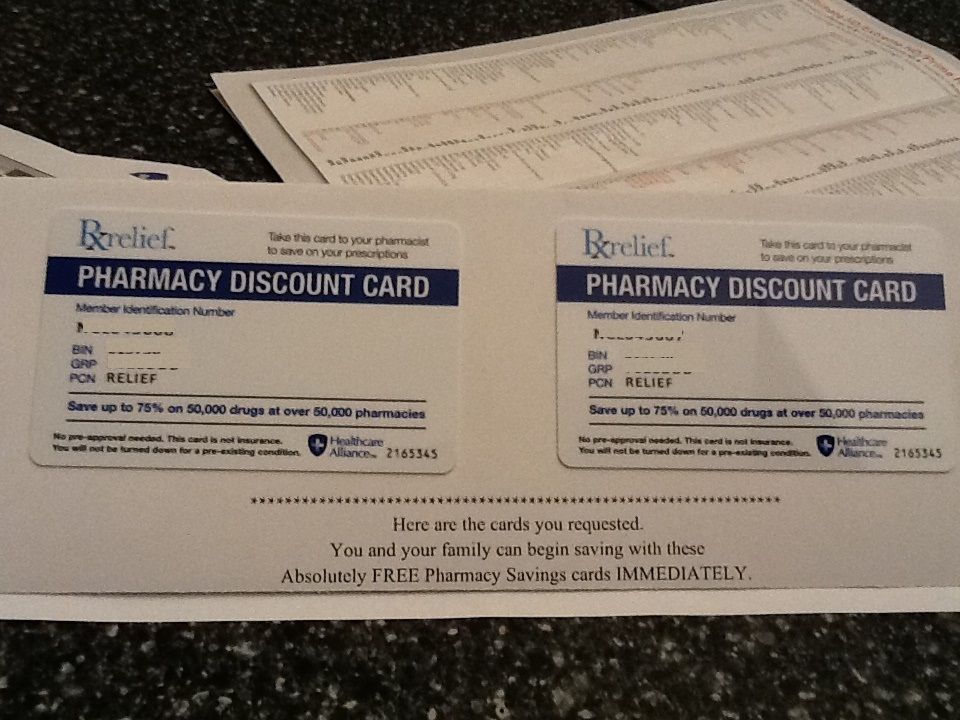 At first I thought it was one of the insurance companies that my husband sent inquiries to recently, but he said he can't recall signing up to anything for free. Because of this, I googled this so - called Healthcare Alliance company and this RX relief card of theirs. Their website (http://rxreliefcard.com/home.aspx) only gives you information on what their card does, how to sign up for it, what pharmacies take their card, prescriptions that are covered, and a customer service contact info. Weird too, the mailing address from the letter I got was different from the one listed in their website.
I checked the card provider's website too - http://thehealthcarealliance.com, and found some information about their program. Healthcare Alliance is aligned with Catamaran Rx, a pharmacy Benefit Manager. These kind of companies process and pay prescription drug claims, also, they negotiate discounts and rebates with drug manufacturers.
I still wonder how this company got my information and I'm a little bit reluctant to use the card after reading some forum posts about a possibility of identity theft. In contrast though, I saw a forum comment where a consumer wrote to RxReliefCard and got a response from them. The response contained some brief information on how the company is able to support itself; they establish contracts with pharmaceutical companies to be able to extend to consumers the negotiated prices that insurance companies pay on medications. In short, everytime an RxReliefCard is used, they get a small payback from the pharmaceutical companies.
With these information I looked up, I admit I still feel weird about this discount card. But, I think I might as well bring it next time I go and buy my prescription and interrogate the pharmacist.
Copyright © 2014, .
Designed by Devsaran.